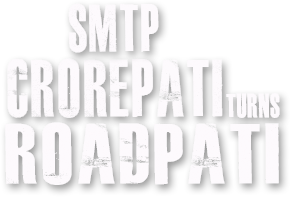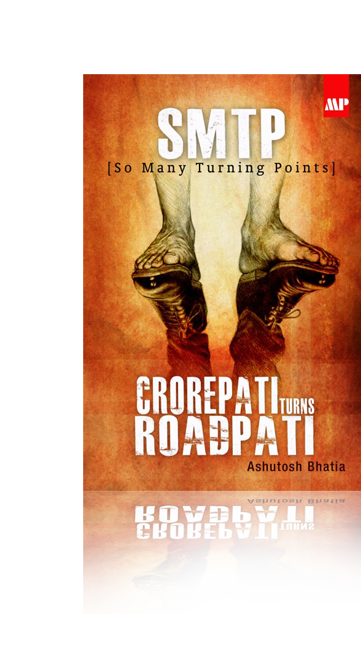 SMTP - Crorepati Turns Roadpati.
Aaryan, a simpleton boy from a town, dreams big and is always too eager so as to let the life unfold at his own pace. He is 'flamboyant' in nature and is always surrounded by the thoughts of one or the other girl. It is said "The moment you have in your heart this extraordinary thing called love and feel the depth, the delight, the ecstasy of it, you will discover that for you the world is transformed". So did his, when he meets "Shona".
He starts climbing the ladder of success and reaches to the optimum level. But life has decided something else for him, the day he becomes a crorepati, in real sense turns a Roadpati, as he loses his biggest bundle of joy. Destiny takes him on a journey, filled with many crossroads and Aaryan is forced to choose a turn to continue it. 'These are the turning points of his life'.
It is not that the choices were always made by him, sometimes fate made the choices. He always wanted to be a successful man with loads of money but, this lil boy turned businessman gets into so many troubles which break him into pieces. But life maintains the balance something like yin & yen where all up turns filled with triumphs are followed by horror filled down turns forcing Aaryan to be a Roadpati.
SMTP - Crorepati Turns Roadpati
Chapter 1
The Journey Begins
"Seldom is one aware what destiny holds in its closed palm. Plan your path to be the best of your ability but fate will be revealed once the hands of destiny unfold."
Chapter 2
Laying the Foundation
"Dreams you see are the steps of the ladder to your life. If you have not built any steps for yourself, you have no option but to choose from what you get on the road of life."
Chapter 3
First Stepping stone
"The ladder of success is built one step at a time, but you cannot fight destiny and place all the steps yourself, some steps you need to build yourself while others are placed already for you."
Chapter 4
The leap forward
"Bumps along the road of success are signboards which convey that your destination if closer now."
Chapter 5
The Challenge from within
"Try and distinguish between self-will and hope. Both seem intertwined yet without your 'Will' no 'hope' can live for long."
Chapter 6
Good Times
"Success achieved is just a stopover on the journey of life. No sooner the dust settles, you will have not option but to leave the temporary shelter and move along the road."
Chapter 7
Steps to the ladder of success
"Somewhere some day you get a chance. The chance tests you and if you prove your worth, you succeed, the first success is just a stepping stone. Keep travelling on this road with a positive mind, work with loyalty and keep moving towards the goal. One day no destination that you choose will be beyond your reach."
Chapter 8
The Climb to the top
"Happiness is not when your dreams come true, it is when your dreams coincide with the happiness of the people around you."
Chapter 9
The ladder Collapse
"Crorepati turns Roadpati"
SMTP - Crorepati Turns Roadpati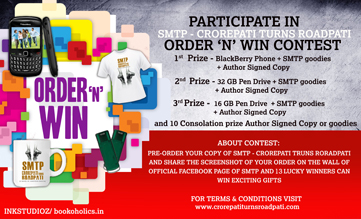 1. Pre-order "Crorepati Turns Roadpati" and post order screenshot on our Wall
2. No entries will be accepted after 30th May.
3. Multiple entries will be rejected.
4. Winners will be randomly selected. A video would be posted showing all details of how winners were picked.
5. Results would be declared on June 10th.
6. Facebook.com is not responsible for this contest.